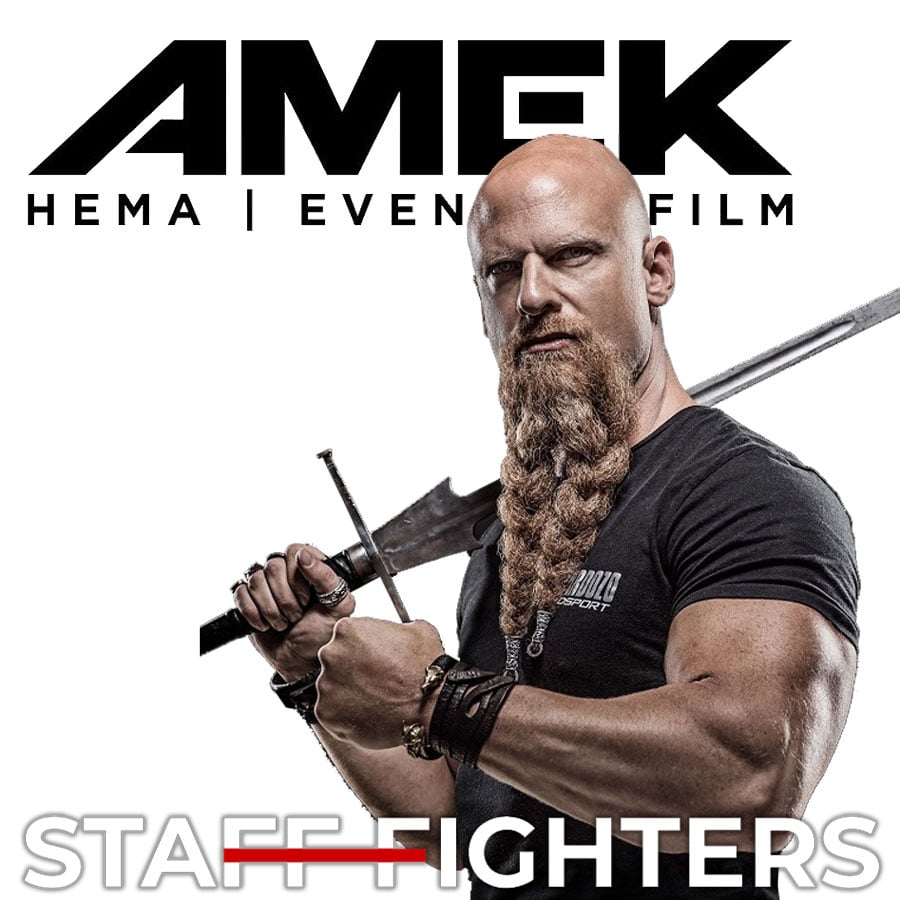 Mishaël Lopes Cardozo
HEMA Swordsman
Mishaël Lopes Cardozo is the Founder and President of the AMEK
Martial Art: Historical European Martial Arts
Hall of Fame for Martial Arts.
Mishaël Abia Lopes Cardozo (1972) picked up his first longsword in 1992. He is  founder and president of the AMEK.
His company focusses on HEMA, Event and FILM and was officially founded in 2002. Cardozo Swordsport, Mishaël's HEMA club and part of AMEK has currently five locations in the Netherlands with around 150 students.
In 2008 Mishaël started to teach internationally. He has taught around 30 counties worldwide and continues to do so. His focus is on 15th century German fighting tradition, secondary, Italian dagger and wrestling. His other specialism are structure, biomechanics and his 'flow drills' with one- and two handed weapons.
On July 12th 2008 Mishaël was officially knighted in Holland for his contribution to the reconstruction of the historical European martial heritage in the lowlands.
In 2010 he initiated and co-founded the HEFFAC a lowlands HEMA Alliance, consisting of clubs from Holland and Belgium, which led to the first official union.
In 2014 Mishaël was elevated to the Hall of Fame for Martial Arts.
Mishaël makes his living as swordsman. He is a fierce tournament fighter, won numerous medals and trained some of the best fighters today.
Besides being a HEMAist, he is a musician, painter of fine arts and actor and does motion capture for computer games. He played in among others Richard the Lionheart (Lionsgate), the mega series Game of Thrones and has now landed the role of King Hakon in the legendary series Vikings season VI and there are more movies on the way.
Mishaël has no wife or kids, loves to ride bikes, and still out-parties any teenager.
He resides in Haarlem Netherlands.